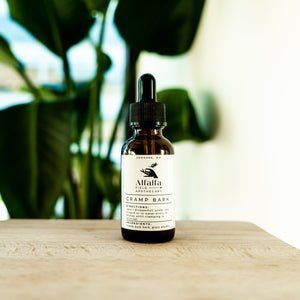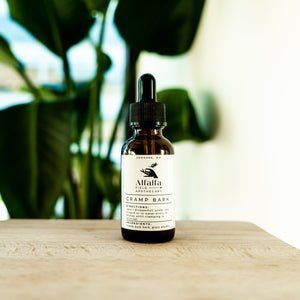 On Sale
Cramp Tincture
Cramp Bark is a smooth muscle relaxant that has been used by midwives for hundreds of year to calm the uterus. Can be used during your moon time or postpartum to treat cramping or in early pregnancy under the care of your midwife or doctor to calm the uterus and assist in maintaining pregnancy.
Instructions: Take one dropperfull under the tongue or in water every 15 minutes until cramping is relieved. 
Ingredients: Organic Cramp Bark, Black Haw Bark, Grain Alcohol

--
It is not the role of Alfalfa Field Apothecary to diagnose or treat medical conditions. While it is the belief of Alfalfa Field Apothecary that this tea is safe during pregnancy and breastfeeding, any herb or supplement taken during pregnancy or breastfeeding should be discussed with your midwife or doctor.