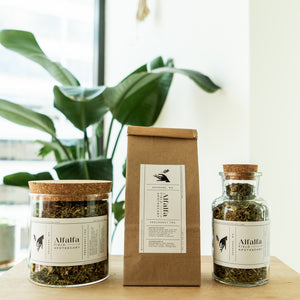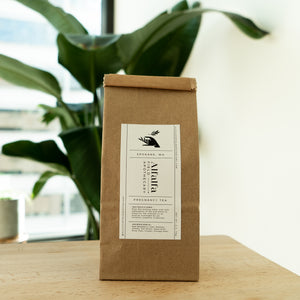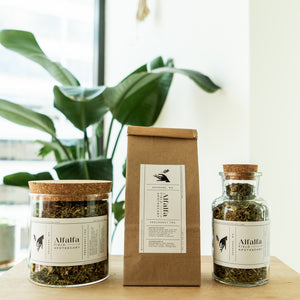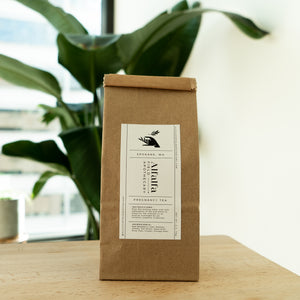 On Sale
Pregnancy Tea
Pregnancy Tea is specially blended to provide all the best vitamins and minerals you and your baby need for a thriving pregnancy, labor & delivery and postpartum.
If consumed regularly, the herbs in this tea have been known to build strong iron levels, support healthy cardiovascular function, boost the immune system, aid in morning sickness, support liver health, treat leg and muscle cramps and spasms and shorten labor time and pain by toning the uterus and causing it to function efficiently. 

Safe for use during the second and third trimesters of pregnancy.
Instructions: Pour 8oz boiling water over one tablespoon tea and allow to steep for five to ten minutes or as long as overnight for an infusion.
Ingredients: Organic Red Raspberry Leaf, Organic Nettle Leaf, Organic Spearmint, Organic Oatstraw, Organic Alfalfa, Organic Rose Hips, Organic Ginger Root, Organic Orange Peel.
--
All Alfalfa Field Apothecary teas are available in three size options:
Small Glass Apothecary Jar - 1.5 oz - Approximately 25 cups of tea
Large Glass Apothecary Jar - 2.5 oz - Approximately 35 cups of tea
Brown Paper Bag/Glass jar refill - 2.5 oz - Approximately 35 cups of tea