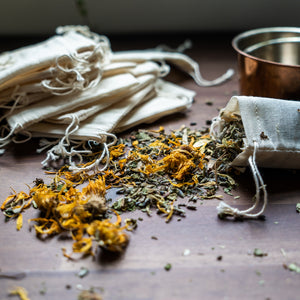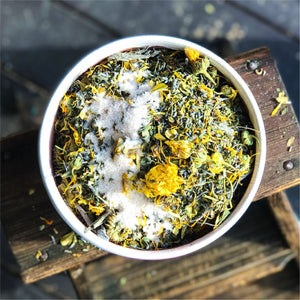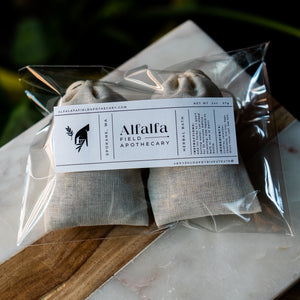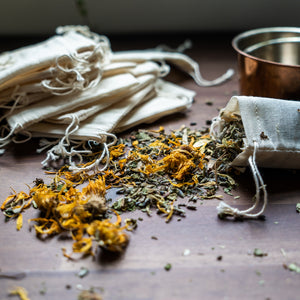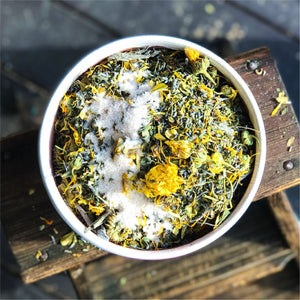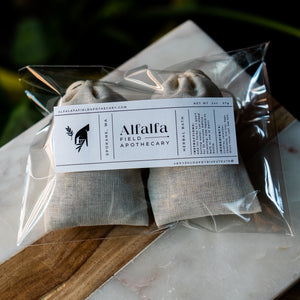 On Sale
Herb Bath
This herb bath promotes relaxation and healing. Safe for mother and baby to use together right after birth or can be used in the weeks following birth in a bath, in a perri bottle or as a sitz bath.
This listing is for two 1oz herbal bath sachets. One sachet is enough for one herbal bath.
Instructions: Bring two quarts of water to a boil then add one sachet of herbs. Let steep for 30 minutes before gently squeezing the sachet and removing from water. Add liquid to bath or place in a perri bottle.
Ingredients: Organic Comfrey Leaf, Organic Lavender, Organic Calendula Flowers, Organic Uva Ursi, Organic Sage Leaf, Organic Witch Hazel Leaf, Sea Salt.
--
It is not the role of Alfalfa Field Apothecary to diagnose or treat medical conditions. While it is the belief of Alfalfa Field Apothecary that this tea is safe during pregnancy and breastfeeding, any herb or supplement taken during pregnancy or breastfeeding should be discussed with your midwife or doctor.